Atlanta Chapter of the Society for Neuroscience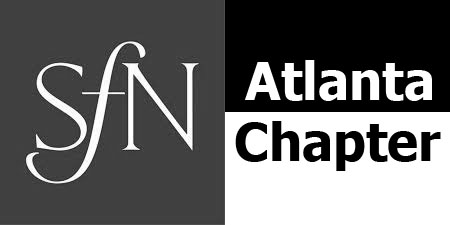 ACSFN was founded in 1976 to bring together neuroscientists working in the Atlanta area. The chapter promotes research and public understanding of the brain and nervous system by recognizing promising students and sponsoring lectures and events such as Brain Awareness Month.
---
People
Membership in the chapter is open to full and student members of SfN who work at or attend an Atlanta area university or institution. The chapter leadership consists of an executive committee advised by a set of councilors drawn from member institutions.
Institutions
Atlanta is a major center for neuroscience research, with over 100 laboratories at local universities and institutions. The Atlanta neuroscience community is very interactive with many opportunities for collaboration and interaction. Discoveries about the brain made by Atlanta neuroscientists have implications for many fields from treatment of disease to the design of microchip circuitry.
Activities
The Atlanta Chapter partners with other organizations to bring exciting and innovative programs to the public.
ListServ
If you would like to receive occasional email announcements about special events and stories of interest to ACSfN Members and friends of neuroscience, join our ListServ. Click here to sign up.